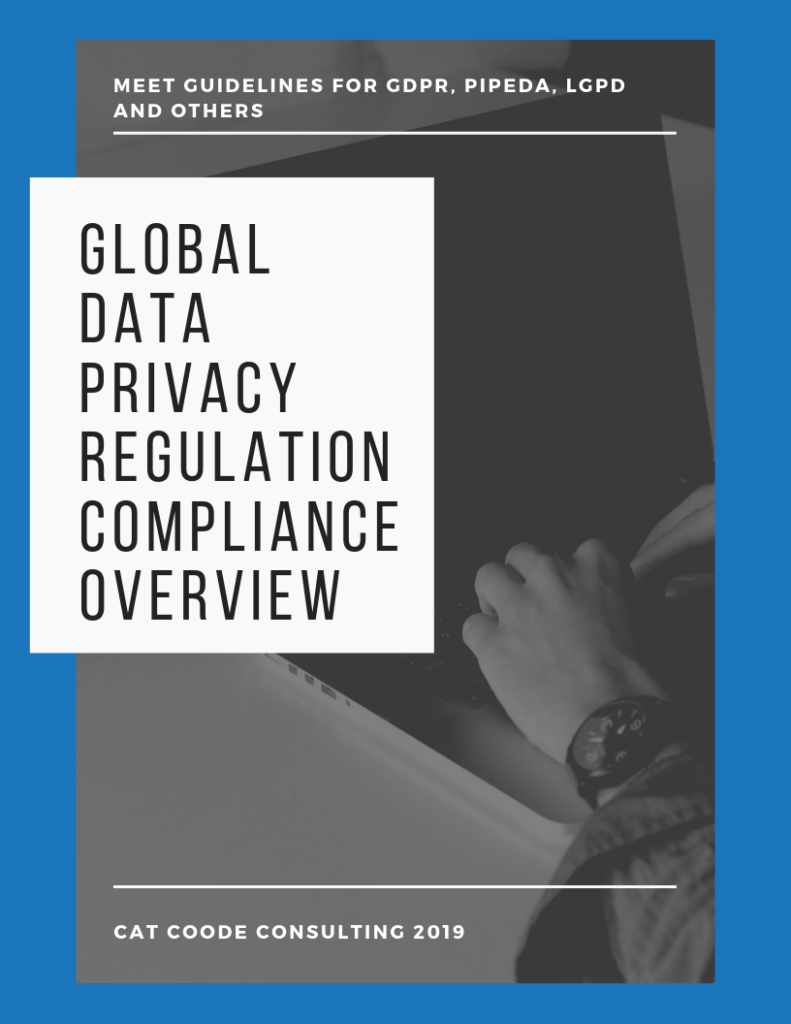 Companies are legally required to fulfill the privacy regulations determined by the geographical location of both the company and their customers. Examples of the most stringent regulations include GDPR (EU), PIPEDA (Canada), LGPD (Brazil) and CCPA (California).
These regulations differ in specifics but they all follow ten requirements. Each of which has to be met to ensure compliance on a global scale. We scaled our assessment checklist down to give you an overview of where you need to focus your time and resources.
Compliance is a large task, but when done properly the first time, it becomes simple to maintain. Doing due diligence helps mitigate risk to customers, protects a company's reputation, and drastically reduces fines.
Get your Global Data Privacy Regulation Overview FREE.
Simply enter your email address below to get your copy and join our mailing list. Your email address is being collected for Binary Tattoo only and will not be shared. You may opt out at any time.
We offer assessments, checklists, templates and full service consulting to get your company to full compliance.
Contact info@binarytattoo.com for more information.