As part of our privacy policy, we do not publish events at private institutions such as companies, schools, or retirement homes. We do welcome you join us for public events listed below or catch up with us through posted media.
OTHER WORK
Looking for more blogs and articles? Cat writes the Tech blog "Technically Speaking" for the popular parenting site Yummy Mummy Club. Find her work here.
COMING SOON!
Cat on Daytime on Rogers TV
Watch for Cat as a guest on Rogers TV Waterloo Region Daytime at 1pm, 3pm , 5pm and 11pm on the following dates January 12, February 6, March 23, April 13th, May 11th, June and 15th.

Spring 2017
We are booking seminars with companies  schools, and parents up to June 2017. Still some spots available. Check out our seminars page for more information on what we offer.
 WHAT YOU MAY HAVE MISSED
November 26. 2016 WRDSB Digital Citizenship Summit
The Waterloo Regional District School Board hosting an all day Digital Citizenship Summit for all their parents of kids from K to Grade 12. Come learn from a variety of speakers about what tech kids are using at school, how tech for education is working, and how to keeps kids safe on tech at home. Cat will be speaking in two of the sessions. For more information and to register visit their website.
October 2016 – Kidskintha Interview
We love doing interviews! It gives us a chance to give tips and tricks on how to stay safe online while still enjoying the internet. You can check out Cat's full interview with parenting website Kidskintha.

October 2016 – National Cyber Security Awareness Month
Look out for special posts, events, and loads of helpful information thanks to all of our wonder partners celebrating Cyber Security Awareness all month long. Follow the hashtag #CyberAware on Twitter all month long to get tips and tricks from lots of experts on how to keep safe online for both you and your business.

September 15th, 2016 – #DistractinglyHonest
Last year, PhD candidate Eden Hennessy presented a photo essay called #DistractinglySexist, an exhibit of sexism in STEM (science, technology, engineering, and math). Due to how well received it was, Eden is back again with #DisractinglyHonest, featuring our own Cat Coode. The reception took place September 15th au Laurier University.

Summer 2016 – Sharenting Parody Video
Need a laugh? Cat teamed up with parenting talk show hosts Vanessa + Melissa to show us what would happen If Moms Shared In Real Life Like They Do Online. Stay tuned to the end for great tips to keep kids safe.

2016 – Returning visits to daytime on Rogers TV
Cat will be appearing as a regular guest again this year on Rogers TV's most popular talk show, daytime, which airs every weekday in Waterloo Region (Cable 20) at 1 pm, 3 pm, 5 pm and 11 pm. Rogers customers can watch live from anywhere using this link. Watch for Cat on:
January 4th, January 28th, February 22nd, March 21st, April 25th, May 16th and June 20th.
April 2016 – New Network and App Resource!
The #1 take-away Cat gets asked for after speaking engagements is a list of networks and their safety rating. By popular demand, we are thrilled to present our Network and App Resource. This page contains the most popular and talked about apps that kids, and adults, are using. Each app includes a description of what it is, why people like it, and what risks are associated with it. Check it out for yourself!
April 27th, 2016 – #TelusWise Twitter Chat with Yummy Mummy Club
Cat was special guest for the #TelusWise Twitter chat that Yummy Mummy Club Hosted on keeping kids safe online. Over 200 questions were asked and the participation was excellent. Thanks to everyone who listened in, tweeted, and took part.
April 16th, 2016 – PIC Conference
The Parent Information Council of Waterloo Region put together an amazing one day conference for parents of kids from kindergarten right through to high school! Cat was thrilled to be able to deliver two seminars on Internet Safety and Digital Identity. Great group of parents and a very well organized event! Hope to see you again next year!
March 21st, 2016 – Daytime Segment
Wondering where to start with cleaning up your accounts online? Here is Cat's segment on daytime where she walks through how to Spring Clean your Digital Accounts.
February 9th, 2016 – CTV segment
In the much-hyped Canadian court case against Jian Ghomeshi, the defence lawyer pulled out emails and images that are over 10 years old. Is that a legitimate thing to do? Absolutely. Here's the piece from CTV, in which Cat makes an appearance, explaining about digital debris as evidence.
January 28th, 2016 – Data Privacy Day
Annual Data Privacy Day is January 28th. Search for the hashtag #PrivacyAware online to follow up on the events from that day. We were once again a champion for the program and were excited to  reach many people with tips and ideas on how to stay safe.
December 2015 – Waterloo Alumni Magazine
Cat's alma mater, the University of Waterloo, published an entire edition of their Alumni Magazine on gender equality in the world of STEM (science, tech, engineering, math). Check out the magazine and Cat (Building a Better Workplace article).
October 27, 2015 – Vanessa + Melissa
Vanessa + Melissa is a great new parenting show on Rogers TV. Cat was on their inaugural episode talking about kids and tablets. If you missed the airing, watch it on YouTube.
October 17, 2015 – Girls in STEM Mini Conference
Cat was pleased to have taken part in the Cambridge Ontario YWCA STEM mini conference for girls, along with a dozen other women in careers ranging from scientists to physiotherapists to engineers.
October 2015 – National Cyber Security Awareness Month
Again this year we were proud to be a champion for NCSAM (National Cyber Security Awareness Month). Follow the hashtag #CyberAware on Twitter all month long to get tips and tricks from lots of experts on how to keep safe online for both you and your business.

August 2015 – Latest Binary Tattoo Video on Snapchat
Snapchat is one of the newer social networks but kids are loving it! Check out the video to find out why and what you need to know to keep them safe.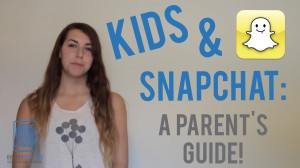 July 2015 – 570 News Interview with Cat
Always a pleasure to be interviewed on 570News on their Tech Spotlight with Eric Drozd. Check out the interview below.
July 2015 – New Binary Tattoo Video on Instagram
Our latest video on Kids & Instagram is now available on YouTube. Don't forget to subscribe to our channel to get notified as we add more great videos.
July 2015 – 570News Cat featured in news story on Women in Tech
A new study on places for women to live in Canada revealed that KW is at the bottom of the list. This has prompted many news outlets to question the climate of the tech industry here. Check out the article that 570News published.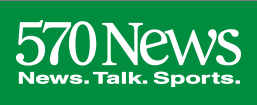 July 1st, 2015 – Year of Code!
The Waterloo Region Year of Code has begun. This is a year-long campaign to teach digital literacy to the community and beyond. Binary Tattoo is proud to support this initiative. For more information on the many activities happening throughout the year, check out their website.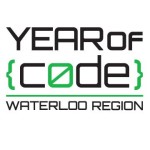 May 2015 – New YouTube Channel
We are very excited to announce our new YouTube Channel! We are starting with a video series for parents on why kids find social networks appealing and how to keep them safe. Our first video on Kids & YouTube is available now. Subscribe to be the first to know when more are added.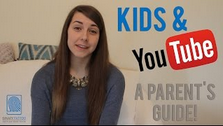 March 11, 2015 – The Record Business Section
Cat was featured on the cover of the business section of The Record, in Waterloo Region. You can read the article online to find out more about what's coming for Binary Tattoo.
March 2015 – Parents Canada Magazine
Cat was interviewed from an article in the Feb/Mar edition of Parents Canada Magazine on social accounts for babies. You can pick up a copy or read the article online.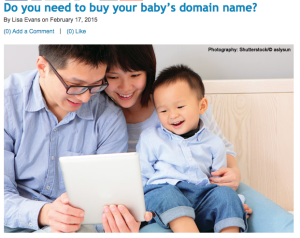 February 2015 – Diapers & Lipgloss Webisode
The ladies of Diapers and Lipgloss have gone global! Now their webisodes are available direct from YouTube. Check out this one on Kids Safety Online.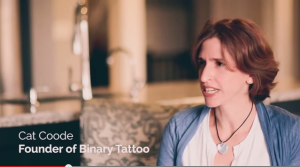 January 26th and February 23rd – Rogers TV
Check out these two episodes of Cat on daytime on Rogers TV talking about How to Stay Safe from Hackers and Digital Legacy.
February 7th and 8th, 2015 – Total Woman Show
The Total Woman Show is an amazing annual conference held at Bingeman's in Kitchener, Ontario. The two-day event features speakers, seminars and loads of exhibitors showing everything women could want or need to help them achieve an amazing life. Cat was featured on the main stage as well as having a booth for the weekend. Thanks to everyone who came out. It was great to meet so many amazing people.

January 22nd, 2015 – Communitech – Tech About Town
Cat was featured as the Tech About Town on Communitech's website. Communitech is a tech accelerator in Kitchener-Waterloo that is turning out some of Canada's best tech entrepreneurs and companies.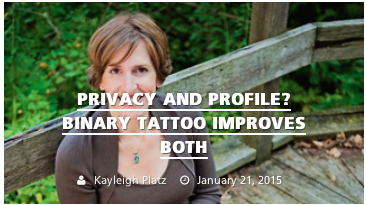 December 16th 2014 – 570News Radio Tech Spotlight
Cat was featured as the Tech Spotlight on 570News' Midday show talking about what age kids should have smart phones and other tech tips for safety online.
Have a listen
to the 10 minute interview from 20:00 to 30:00 on the link.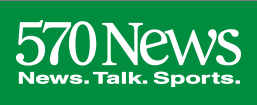 November 28th 2014 – Tech Start-up Podcast
Super fun time in the Tech Start-up Podcast with Darren and Stephen! Cat got to talk about some new tech and about Binary Tattoo. Have a listen on the link below.
November 10-16 2014 – Cat on Diapers and Lip Gloss
If you are a parent to little ones in the Waterloo Region then Diapers and Lipgloss is your new go-to show! Melissa and Vanessa, local moms, take to the region to explore everything there is to know and do for parents.
Cat appeared on the show talking about Internet Safety for Parents. Episodes of Diapers and Lipgloss air on Rogers TV: Monday at 6pm, Thursday at 9am, 2:30pm, Friday at 7am and Saturday at 1:30 and 9pm! Check out the episode below.

October 2014 – National Cyber Security Awareness Month
Each and every one of us needs to do our part to make sure that our online lives are kept safe and secure. That's what National Cyber Security Awareness Month—observed in October —is all about! Binary Tattoo is an NCSAM champion. Stay tuned for lots of tips and tricks on security all month long.

October 20, 2014 – YWCA Power of Being a Girl
Cat had a great time presenting a workshop on Defining Your Digital Identity for hundreds of local girls age 12-14. Thanks ladies and the YWCA for a great event!
August 19-21 and September 24-26, 2014 – Communitech Women Entrepreuneurs Bootcamp
Humbled and honoured to have placed 3rd in the Communitech Women's Entrepreneur Pitch Competition! What an amazing group of talented and passionate women.
Congratulations to all the participants. I look forward to seeing all of your products in the future.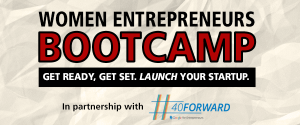 September 22, 2014 – Cat on News Talk 1010
Had a wonderful time on News Talk 1010 on Late Shift with Gail Vaz-Oxlade (Till Debt Do Us Part) talking about internet safety! Have a listen starting at 14:40.
September 18th, 2014 – Twitter eBook available!
Ready to get started with Twitter? Our expert guide will take you through step-by-step to create an online brand that is safe and effective! Already have an account? Find out which settings you should be using and the tips & tricks to make a great experience.
August 18th, 2014 – Family Digital Device Contract Posted
Do you have a teen or a tween with a digital device? Wondering how to set up parameters for use in a way that is safe for your child? Download our Digital Device Contract today.
June 2nd, 2014 – Ignite videos posted!
Check out my Ignite Waterloo 14 video on YouTube. Watch and learn more about your most important first impression.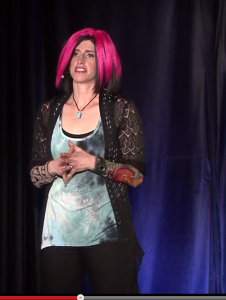 May 6th, 2014 – MacGregor PS Cyber Smart event
I took part in a great event held at MacGregor PS for parents and their tweens/teens.
The "Cyber (smart 🙂 " event included both myself (talking about online social media safety) and presentations from an addiction counsellor on mobile phone and gaming addiction (yes, it is a real problem today).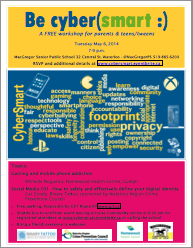 May 5th, 2014 – Diapers and Lipgloss filming!
Had an awesome time filing a segment for up and coming parent show for the KW Region called  Diapers and Lipgloss! Stay tuned for it to air in the fall on Rogers TV.
April 30th, 2014 – Cat nominated for WOW award
The WOW (Women of Waterloo) awards honour local Waterloo women in a variety of categories. This year, I was humbled and honoured to be nominated in the Entrepreneur category. Congratulations to all the nominees and winners! You can learn more about WOW on their website.
April 29th, 2014 – Cat at Ignite Waterloo 14
What happens when you give me a microphone, a stage and 5 minutes? I found out when I was a speaker at Ignite Waterloo 14! Ignite is a global initiative where people take the stage for 5-minute presentations on a wide range of topics. This year's event was held at Kitchener Market. It was a great, sold out, event! Stay tuned for the video…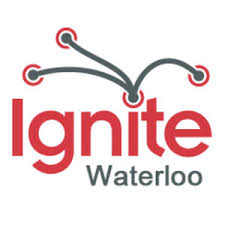 January 28th, 2014 – Data Privacy Day and Cat on Rogers TV!
DPD is a North American event that brings awareness to privacy issues in an online world. Check out my interview on Rogers!
January 13th, 2014 – Now booking the Social Network 101 sessions as a lunch-and-learn!
Need a pick-me-up at work from the winter blahs? Looking for information for your community group? We are booking 'Social Networks 101' as a 45 min lunch-and-learn session. As always, length and content can be altered for the audience. If you are interested in a presentation for your company or group, or just want more information, please contact us!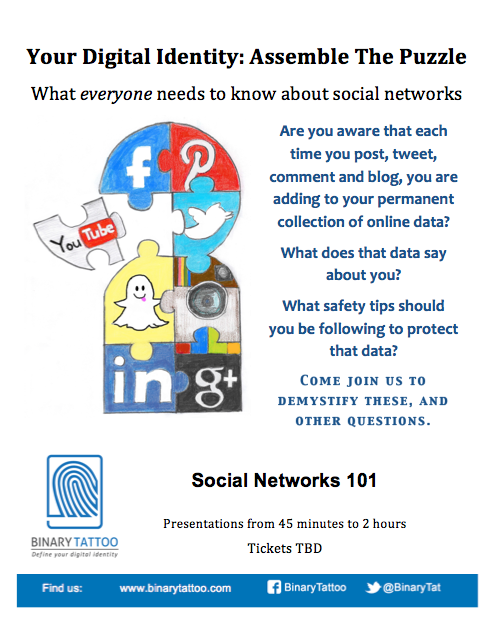 November 14th, 2013 – Social Network 101 Cheat Sheet is posted
The Social Networks Cheat Sheet, our popular handout at presentations, is now available for FREE download. A quick guide to major networks, top safety tips and the current shorthand/slang. Get it below.
November 5th, 2013 – Newsletter now available
Introducing… the Binary Tattoo weekly newsletter! Get our entire blog, important social network policy updates and tips, all straight to your inbox. Sign yourself up and then pass the link to that friend or family member who needs this information but isn't online enough to get it. 🙂
http://www.binarytattoo.com/subscribe/
October 3rd, 2013 – Now booking the Social Network for Parent 101 sessions!
Are you a parent or teacher? We are booking 'Social Networks 101: For Parents' at schools. If you are interested in a presentation for your school, or want more information, please contact us!