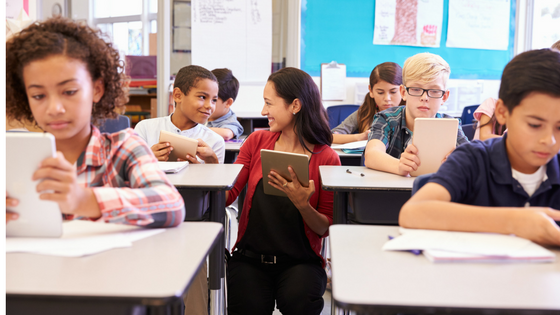 ** Parent and Student Presentations are on hold and will resume in person when pandemic restrictions are lifted. Please check the resources below for other helpful information **
It is hard enough trying to raise a child in any generation. We are now facing the uncertainty of the digital world, which changes faster than anyone can possibly keep up with. The best tool we have is education.
Binary Tattoo is offering workshops for both parents/educators and students. Presentations are delivered by founder Cat Coode, backed by her experience as a software engineer, speaker and a parent.
Parent/Educator Workshop
Teaches parents and educators about how to protect kids online with an understanding of what kids are using and how it is being used
Empowers adults with the knowledge of current online software and practices (not guaranteed to make you cool but at least you'll know what they are talking about)
Understand how privacy settings work, including which parts of an account can be monitored by a parent/teacher, and which parts are blocked from public eyes
Student Workshop
Discusses the public and permanent nature of the internet
Helps develop an understanding of how and where to search online
Reviews safety and security tips
Uncovers what it means to be a good digital citizen
Teaches the rules of what should or should not be posted online
Binary Tattoo presentations cover age appropriate topics concerning the safe and effective use of the internet. Presentations are divided by grade to reflect how kids interact online. The number of concepts covered will depend on length of the presentation.
Primary (up to grade 4, age 5-10) – Computer use: school work, YouTube, games.
Junior (grades 5 and 6, ages 9-12) – Computer use: school work, YouTube, games, texting, chat, some social networks
Intermediate (grades 7 and 8, ages 11-14) – Computer use: school work, YouTube, games, texting, social networks
Senior (grades 9 to 12, ages 13-18) – Computer use: work, YouTube, games, texting, chat, social networks, content sharing
Contact us for ideas or to make a booking!
Free Resources
Check out our Materials page for digital downloads including our FREE Family Digital Device Contract and our popular Cheat Sheet.
Visit our Network and App Resource for an up-to-date list of apps and networks kids use.
Get a primer by reading our many blogs, including our Internet Safety for Kids overview.
Contact us with any questions.
FAQ
How many people can you speak to at once?
We have had groups of parents/staff as small as 8 and student groups as big as 1000. It is up to you and the capacity of your rooms.
What type of equipment do you need?
Cat will come with a presentation on a laptop and USB stick, which ever is easier for you. For big rooms, it is preferable if you have your own projector. For smaller rooms, we can provide one on request. There is no audio in the presentation.
Microphones are always helpful for large gymnasiums but we will work with whatever you have.
We also offer virtual presentations.
If the content for Junior and Intermediate kids is the same, why do you divide them in presentations?
Almost all social networks have a minimum age of 13. Junior kids who are already using social networks need to have an understanding of what and how they are supposed to be used. Intermediate kids have evolved on the networks over several years use. They also have a greater maturity in the way they handle themselves online. So the material is the same but the way in which it is presented differs by age.
Can you combine age groups not listed above?
Absolutely. The ages above are suggested based on the ways kids use computers, internet and social networks. It is common for us to have elementary schools wanting to combine grades 3 through 6 to reach more students. It is a fine line between talking to kids about what they are using, and planting ideas in the heads of those who may not have heard of some of networks.