Just when you might think you are on top of all the current networks, a new group crops up for attention. This generation is taking lots of hints from their older siblings. Though there are some novel ideas, most of what we see emerging are either networks based on single feature (e.g. selfies, local groups) or networks marketed around an improvement on an existing weakness (e.g. privacy).
Here are my top 7 to watch for in 2014.
This network is dedicated to the capture and sharing of the ever-popular selfie. Shots of me only allows pictures taken from the front facing camera (ie aimed at yourself). Released in November of 2013, it made the news because one of its biggest investors is Justin Bieber.
Up factor: With his lengthy hold of the #1 following on Twitter, having Justin back this project is sure to help in its success.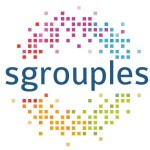 After a hard year of scrutiny on social network privacy, Sgrouples hopes to be the answer you are looking for. The tagline is even "The World's Safest Social Network".  This is an aggregation tool, meaning it brings together your contacts from various networks (Facebook, Twitter, LinkedIn) but is designed so that you can designate groups ('close family', 'frat brothers', 'dog lovers group') for the content you post. It guarantees privacy on these postings and includes private cloud storage as well. It will also remember your passwords for various networks. Sgrouples has been around since 2012 in beta but is now gaining momentum.
Up factor: Ability to manage multiple networks and privacy. Sounds like networking simplified.
Nextdoor is part of a group of new social networks labelled SoLoMo (Social, Local, Mobile) which targets people who live in a contained geographical region. The idea is that it connects neighbours for conversation but also provides a board for services or sales (like Craigslist). Nextdoor has been in beta since 2011 but has had a fresh round of investment and is jumping on the SoLoMo movement.
Up factor: I like the idea of this one because, if used, it is a great place to check local road conditions in bad weather or find your lost cat.
What happens when you want to write more than a short Tweet and less than a long blog? You get Medium, a blog publishing platform for short stories.  The network was launched in 2012 by the creators of Twitter but has been gaining popularity on the latter half of 2013. Each story title includes the length of time it takes to read it. You can share the stories direct to Facebook or Twitter.
Up factor: Stories are sorted by topic and can be upvoted be readers to produce a top 100 list.
The Pheed tagline is "A place to express yourself". It is targeted at a younger audience than Facebook and allows users to share text, audio, video, and images. Its differentiator is that it also allows a live broadcasting option. There is a pay-per-view and subscription model these streamed live events. Pheed launched in 2012 on iOS and 2013 on Android.
Up factor: Ability for anyone to stream their events online.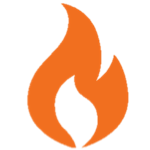 Tinder is a matchmaking site based off of Facebook. A user that signs on will have their first name, several pictures and their Facebook 'likes' uploaded by Tinder as their dating profile. Users can then chose to 'like' a potential date through the mobile interface. If two parties both 'like' each other then they are informed of the match and get access to the Tinder chat feature. This is another SoLoMo app making use of location and social network to connect people. Tinder  launched to colleges first and then more broadly in April 2013.
Up factor: Matching-making feature that allows users to connect two of their Facebook friends so they can chat on Tinder without having to exchange personal contact information.
There are lots of IM (Instant Message) apps but along with video and images, Line also allows you to make free calls using VOIP over WiFi on your mobile phone or PC. The Japanese brainchild  was originally created as a method of emergency contact in response to the 2011 earthquakes that damaged telecommunications but allowed communication via the internet. Now it is a feature rich messaging app.
Up factor: Line is currently the biggest social network in Japan and has 300 million users worldwide.
Now take this information and go impress friends and coworkers with your vast knowledge! "Sgrouples? Of course I have heard of it!" 😉