Digital Identity Reports
** COMING SUMMER 2017 **

We are very excited to be revamping our reports to better serve your needs. As such, we have briefly taken down access to the service.
Sign up below to join our mailing list. Our members will have first access and pricing discounts.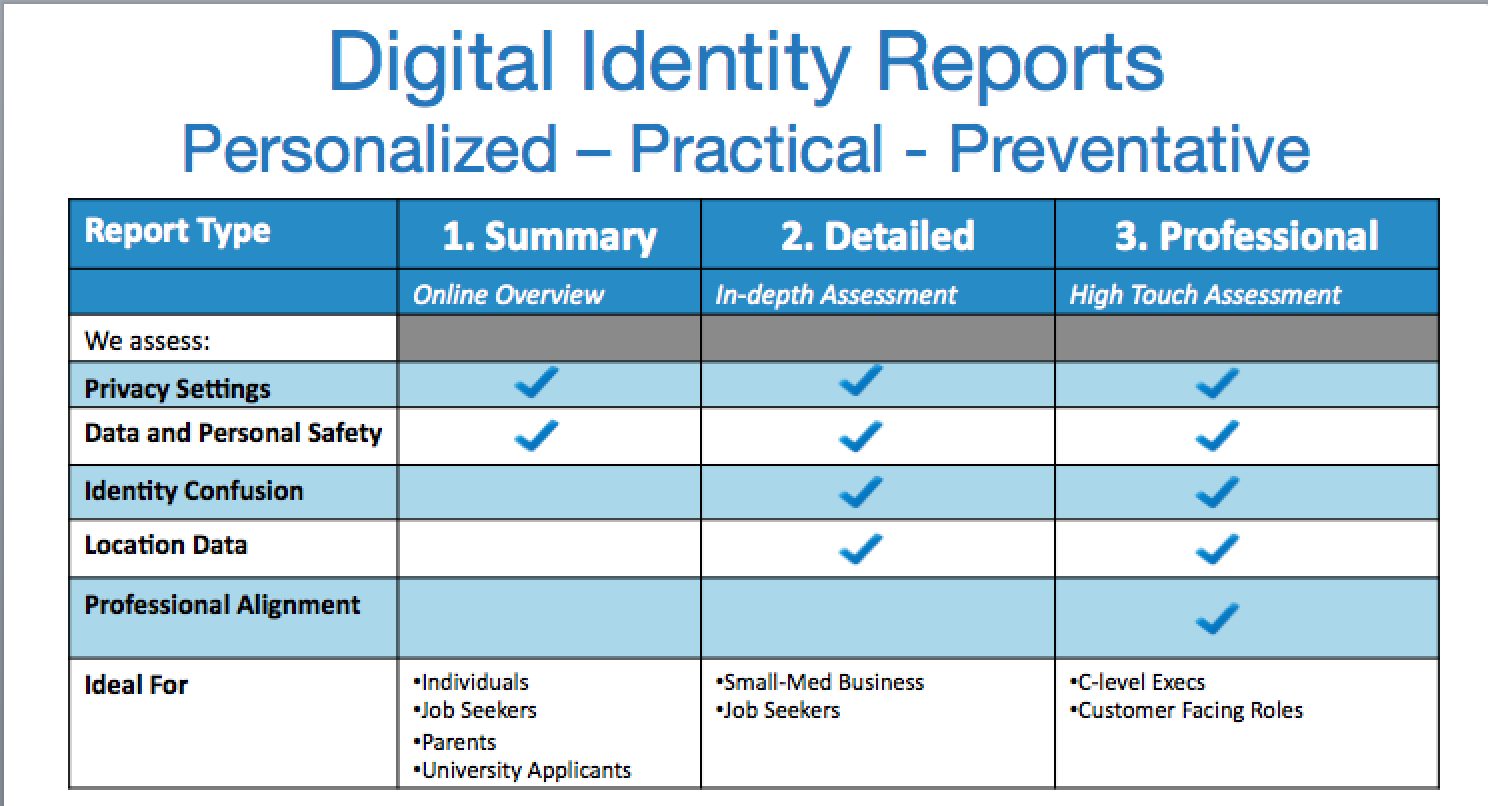 Our online reports provide personalized insights for an individual's online presence, with actionable recommendations to increase privacy and reduce risk. We have three types of online reports:
Summary reports, which scan for available public information and provides education around privacy settings
Detailed reports, which use additional inputs to create deeper insights, tailored to the individual
Professional reports, which use in-depth analysis and additional data sources for very in-depth investigations. This report reveals not just what you post but what data can be extracted from this information and what others are posting about you.