It takes 20 years to build a reputation and five minutes to ruin it. If you think about that, you'll do things differently.

– Warren Buffet
Are you aware that each time you post, tweet, comment and blog, you are adding to your permanent collection of online data? How have you defined your digital identity?
Binary Tattoo helps you understand and appreciate the impact of how you are represented online. Through education and empowerment, we provide you with the knowledge to have a safe and productive social networking experience.
Here's what we offer!
Know how you or your kids appear online to others. Protect against prejudice from admissions officers and hiring managers.  Learn how to manage your online identity in a personalized way.
Our easy-to-access reports:
Reveal how someone looks online, from the eyes of a stranger
Advise you on what to do to change anything you see in your report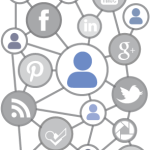 Everything you need to know about the latest apps and networks including what they are about, the safety risks as well as our own rating.

We are pleased to continue to offer dynamic and entertaining seminars. We are passionate on helping everyone understand how to safely and effectively define their online identity.
Popular Choices:
Corporate Seminars on Digital Identity
Keynotes for conferences and trade shows
School assemblies for students grade 3 through High School
Career coaching and personal branding for job seekers
Parent, teachers and staff presentations on Keeping Kids Safe Online
Teaching Internet Safety and Digital Identity Creation in Waterloo Region and beyond!